"7WAYS" Official Information Page (English version)
Kyoji Kamui's new feature film. Currently preparing for theatrical release in Japan in 2023.
*Information will be updated in the future.  Stay tuned.
introduction
Good and evil, enemies and allies, everything is within you. Human beings are absolutely lonely, and the right answer, the wrong answer, the sorrow, the joy, and the anger are all subjective. -This world is cruel and warm-
Kyoji Kamui's new feature film following his previous work "Moonlight Diner" is a new "Kamui world" full of ideas that will surprise the audience. The director and actors repeatedly discussed the difficult script composition, reached a mutual understanding, and rushed into the 9 days of shooting.
The latest work created by Team Kamui's "iron unity" is a startlingly serious suspense hard-boiled that colors Kyoji Kamui's visual literature and life philosophy with high-class entertainment.
synopsis
Writer Nao (Miko Nakagawa) comes to a certain isolated island. The other-worldly motel guest is stage actor Ginji ( Mitsunari Sakamoto), who is staying to prepare for a role. The owner, the master (Hideaki Hachiya) welcomed Nao.
There, Naruse (Kazunari Moriwaki) and Shimamura (Hiroyuki Hagita), who have escaped from a prison on a neighboring island. In addition, two women, Chinatsu (Sayoko Hagiwara) and Ryoka (Michiko Makino), who have nowhere to go because the road from the city was blocked by a landslide due to a sudden storm, arrive. Wakeari humans appear one after another. Shortly after, the news of the jewel robbery murder that happened in the city was heard on the radio. The perpetrators are said to be two women.

 Meanwhile, detective Kuroneko (Kyoji Kamui) receives a request from Nao's older sister, Kaori (Takahashi Aiko), to help her sister. Nao was arrested as a suspect in a murder case, but at the trial, due to certain circumstances, she was found not guilty. Inspector Aso (Shinsaku Kudo), who was asked for cooperation by Kuroneko, and Misato (Chiei Hiratsuka), a psychological counselor, proceeded to interview all seven people who were there about what happened on the solitary island.
"What are the detectives trying to do?" What does it mean to "save" Nao, who has already been found not guilty? Everything was related to Nao's "certain special symptoms".
Theater release information (in Japan)
・Released on June 3, 2023. At Ikebukuro Cinema Rosa (Tokyo).
・Released on July 15, 2023. At Theater Seven (Osaka).
・Scheduled for August 2023. At Cinema Novecento (Yokohama).
cast&staff
Writer/Director/Cinematographer/Editor: Kyoji Kamui
Cast: Miko Nakagawa, Mitsunari Sakamoto, Kazunari Moriwaki, Hiroyuki Hagita, Sayoko Hagiwara, Michiko Makino, Hideaki Hachiya, Aiko Takahashi, Chiaki Hiratsuka, Shunsaku Kudo, Kyoji Kamui.
Production: TEAM KAMUI  Assistant Director: Hiroyuki Hagita  Still pictures: Hideaki Hachiya CG: Kiyoshi Hayashi МA: Kodama Productions Co., Ltd.
Production/Advertisement/Distribution: TEAM KAMUI.Inc
(Country of production: Japan 16:9 stereo 95 minutes) (C) 2022 KyojiKamui
Pictures in the play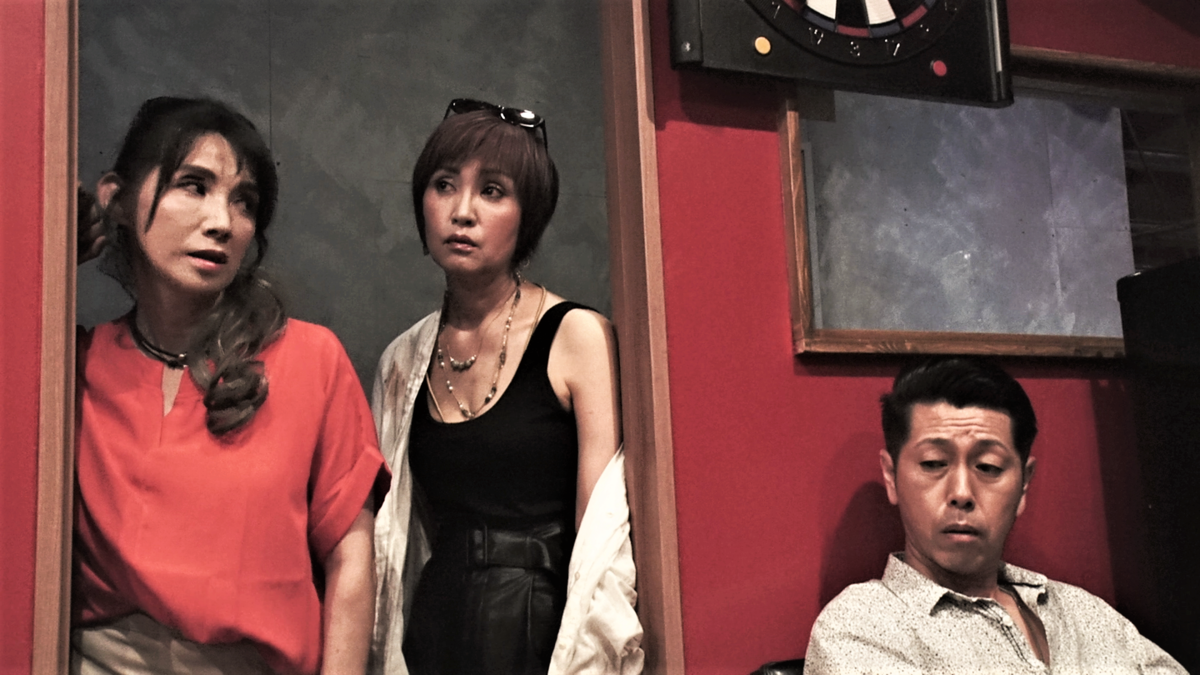 (c)2022.kyojikamui